By default, a campaign will trigger on all devices, desktop, mobile and tablet. This will happen when either all boxes are checked or all boxes are not checked.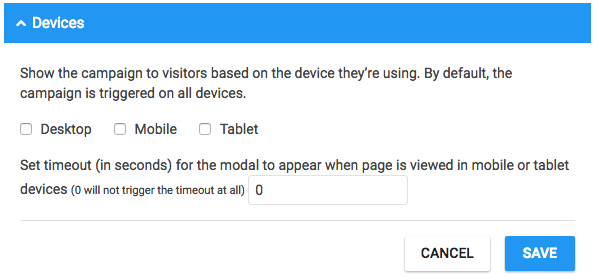 If you want a campaign to run only on desktop devices, just check the desktop box and you're done, like: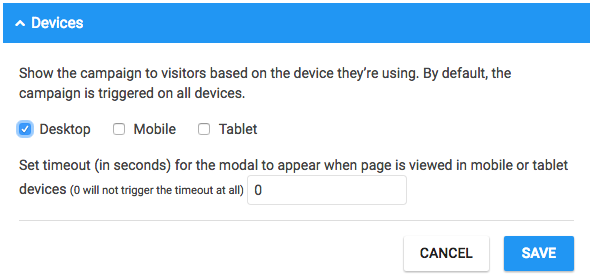 Set Timeout

For mobile and tablet devices, you have the option of overriding the exit behaviour trigger and select the number of seconds before the campaign gets triggered.

The default setting is zero, which means that the campaign will trigger when we notice a visitor's exit intent by tracking their scrolling behaviour.

If you change this to 10 seconds, then the campaign will trigger after 10 seconds, no matter if the visitor showed any exit intent.