Sometimes it makes sense to show a campaign only to visitors that have seen more than (or less than) a number of pages.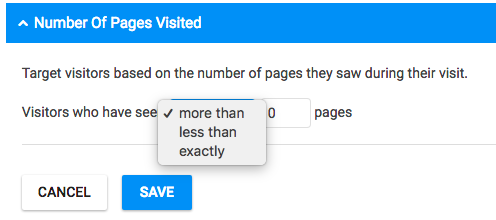 For example you may want to create a campaign to target visitors that have seen less than 2 pages and tell them that you have an amazing sales page with lots of offers that they should check out before they're gone.

At the same time you may want to say something else to more engaged visitors that have seen more than 6 pages before they exit, like an email subscription campaign.